EROS ROSE – Secret Flower of Creation
Intensive Butoh Workshop with Alessandro Pintus
From 28th August to 4th September 2016 at Frauenseeweg, 6600 Lechaschau, Austria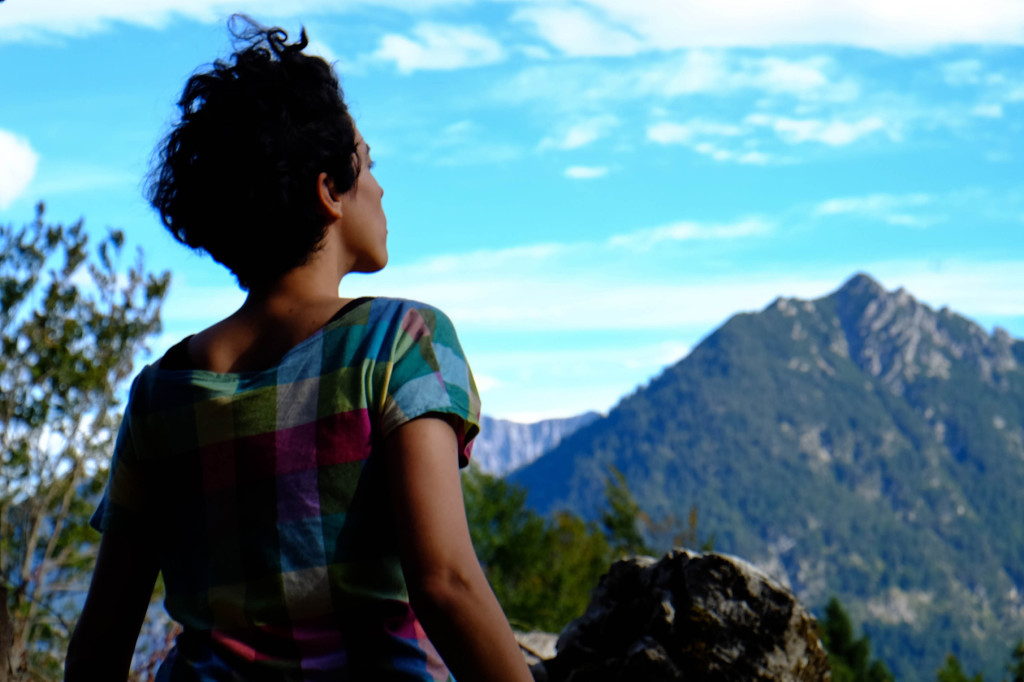 Last year we completed a workshops project (a trilogy started in 2013) upon the three worlds: Earth, Underworld and Sky. As an evolution of the teaching offer, we wish to present a new concept of research upon the Universal Energy that allows the journey through these different levels of existence.
This year theme is focused on Eros as a primordial power that puts and keeps in relation the different worlds. Eros is one of the ancient gods which created the cosmos, a divine energy able to shape and set in motion the whole universe and every living being. Eros is the Secret Flower of Creation, a Rose as a symbol for life that is reborn and regenerates itself. Eros is the pure desire, the primal seed of divine spirit which connects everything and everyone. Passion is a creative principle, a powerful strength that every artist needs to confront with, to be able to create Art. Without passion there is no dance. The task of every dancer is to recognize in oneself an artistic desire and to be able to make it real through creative passion and the will that come from an aware body.
"Dance was born at the creation of the universe and has appeared with the god Eros,
who was the beginning of all things." (Luciano of Samosata)
With this project we want to open a new cycle of workshops program for the near future, where dance is meant as a force of passion that molds the artistic matter. In this week we provide our expertise to facilitate individual projects of all participants. Each dancer is encouraged to bring his own idea of performance, even at an embryonic state, in order to experiment and to confront with the creative energy of Eros. Duets or group of three dancers is also possible. During the work the students, properly guided by teacher (Alessandro Pintus) and helped by assistants (Alexander Wenzlik and Seda Büyüktürkler), will have the opportunity to develop and to realize their own desire. We will facilitate your dance process with improvisation work in nature, feedbacks and organizational support, in order to become able to generate art through dance passion.
The teaching proposal is based on the principles and philosophy of Butoh Dance. The daily work is organized in three phases (indoor and outdoor): Physical Training focused on flexibility, balance and strength, in order to raise awareness and stimulate attention. Preparatory exercises useful to the creation of a "Sensory Vocabulary," to develop a full awareness of the body, according with the theme. Finally a work on improvisation, seen as creation in the moment of the execution, and a work on the technique of "mental images", to sharpen a deep and true dance presence. Special attention will be addressed to the dance practice in nature. The workshop is open to everybody even without previous experience. Two performance events at the end of the week are planned. On Saturday solos, duets and very small group performances. Sunday big ensemble dance event.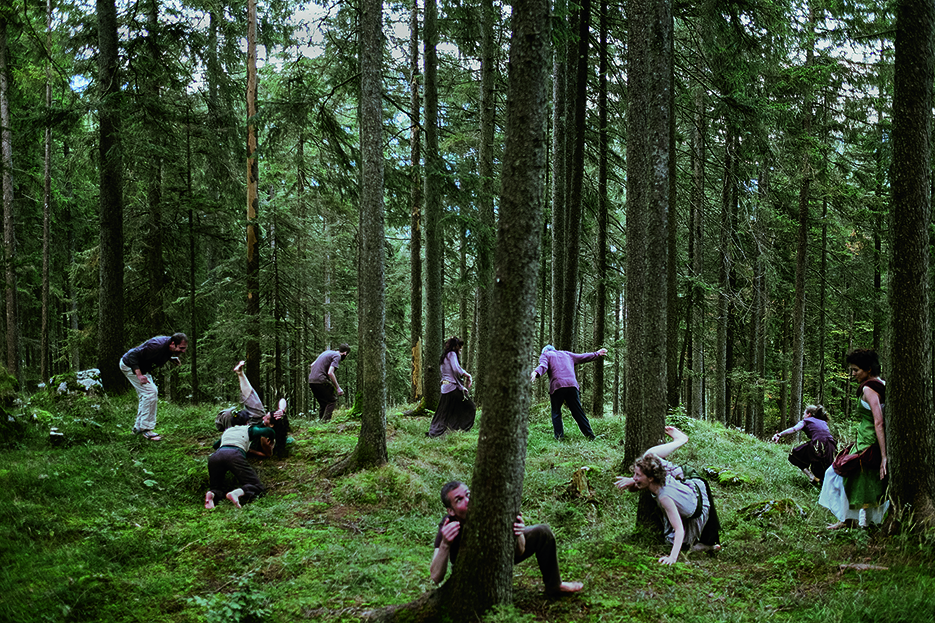 BIOGRAPHY:
Alessandro Pintus is a dancer, choreographer and teacher. He trained himself in Theatre, Contemporary dance, and Butoh dance which he research till 1996 working with the most representative Japanese masters. He has also enhanced his formation working with the Eurhythmy by Rudolf Steiner, and the Movements and Sacred Dances by G.I. Gurdjieff. Alongside with that he is developing a personal research on Butoh, which has took him towards his own cultural roots. Taking responsibility to contextualize his work in order to meet a more authentic dance. He is currently running an intense artistic and didactic activity in Italy and Europe since 2000. He founded NON COMPANY in 2001, a dance research team that takes care of investigating the hidden meanings of the Butoh dance, exploring Italian cultural backgrounds. Actually he is teaching his method for the "Department of Arts" at La Sapienza University in Rome, and at N.U.C.T. (New School of Cinema and Television) at the Cinecittà Studios in Rome.
LOCATION:
Freizeit – und Fortbildungshaus Frauensee, c/o Pädagogische Aktion e.V., 6600 Lechaschau, Österreich House "Frauensee" of the "Pädagogische Aktion" is located in a beautiful area close to a lake, surrounded by woods. Unique position at the height of 1000 meter, no traffic and a lot of possibilities of leisure an hiking activities.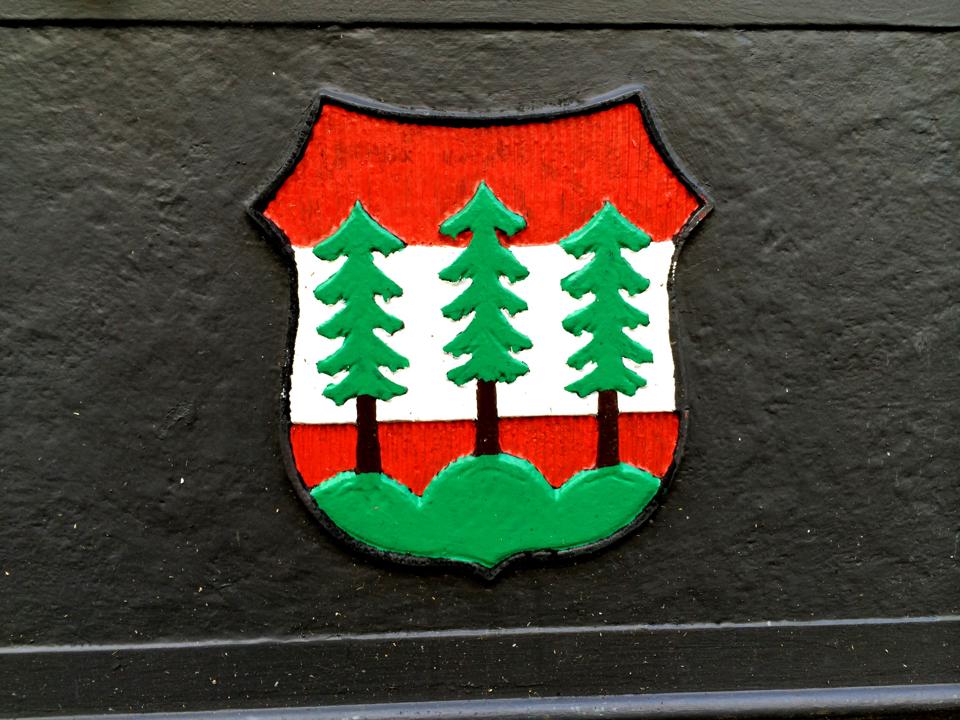 In summer it is possible to swim in the lake.
The nearby located small villages "Lechaschau" and "Reutte" are only 2 and 4 km distant.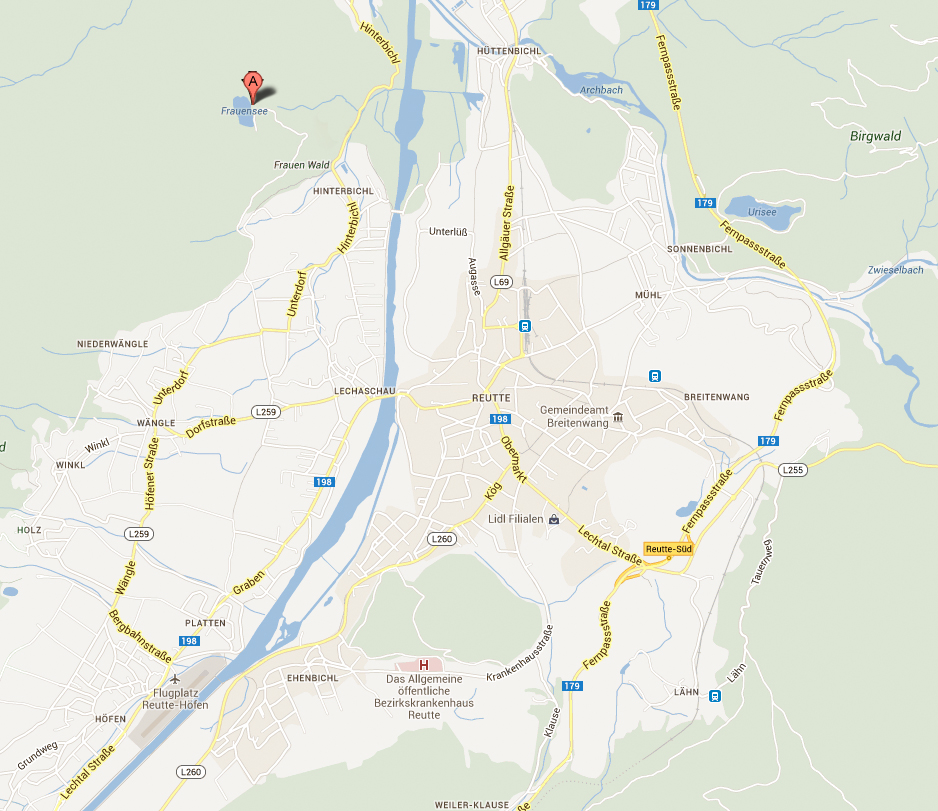 LOCATION OF "FRAUENSEE" TO CITIES LIKE "MÜNCHEN", "INNSBRUCK" AND "FÜSSEN"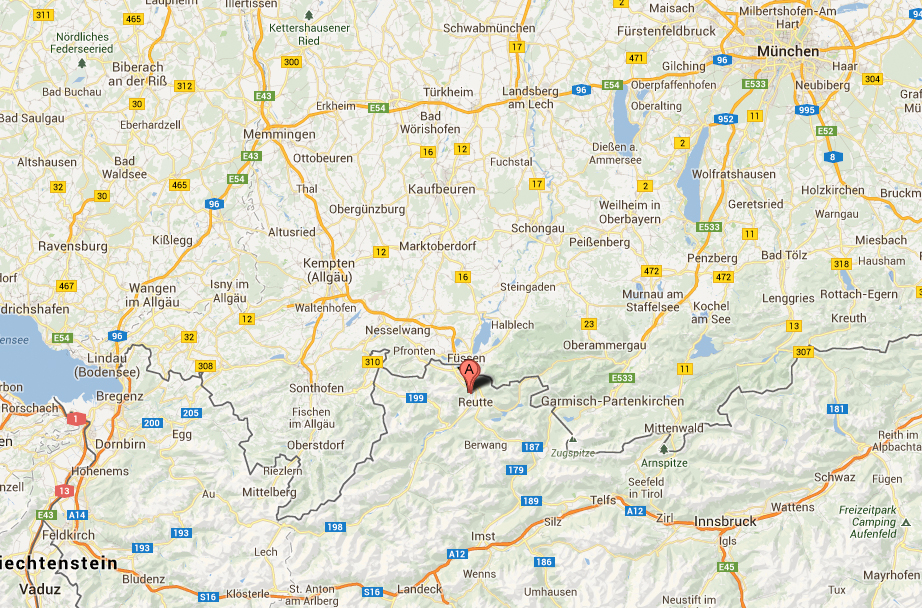 ACCOMODATION:
All rooms are equipped with central heating and a sink (hot and cold water).
At the ground floor there is a complete equipped kitchen, a small and a big breakout room and a refectory. Besides there are two big terraces and enough toilettes and bathrooms with shower and bathtubs.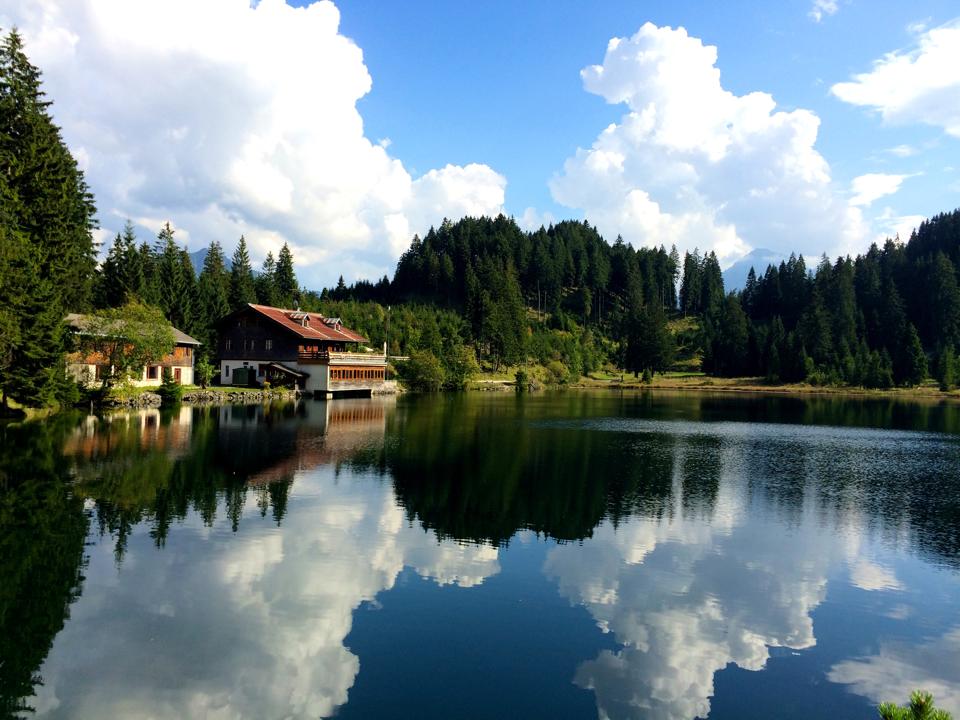 JOURNEY THERE:
With car and small bus via 1,5 km long mountain road. Places to park are close to the house.
CONNECTION AT CENTRAL STATION "REUTTE":
Rail connections from Munich to Reutte:
The fastest connection is 2,5 hours from Munich via Garmisch-Partenkirchen: departure times at 28th of August: 6:32 am, 8:32 am and 10:32 am with the regional train.
Another connection from Munich is via Füssen, departure times at 28th of August: 6:53 am, 8:53 am and 11:52 am with regional train and Bus.
There is also a connection via Kempten, departure times at 28th of August: 6:53 am, 7:42 am, 9:19 am and 11:19 am with regional train or ALX.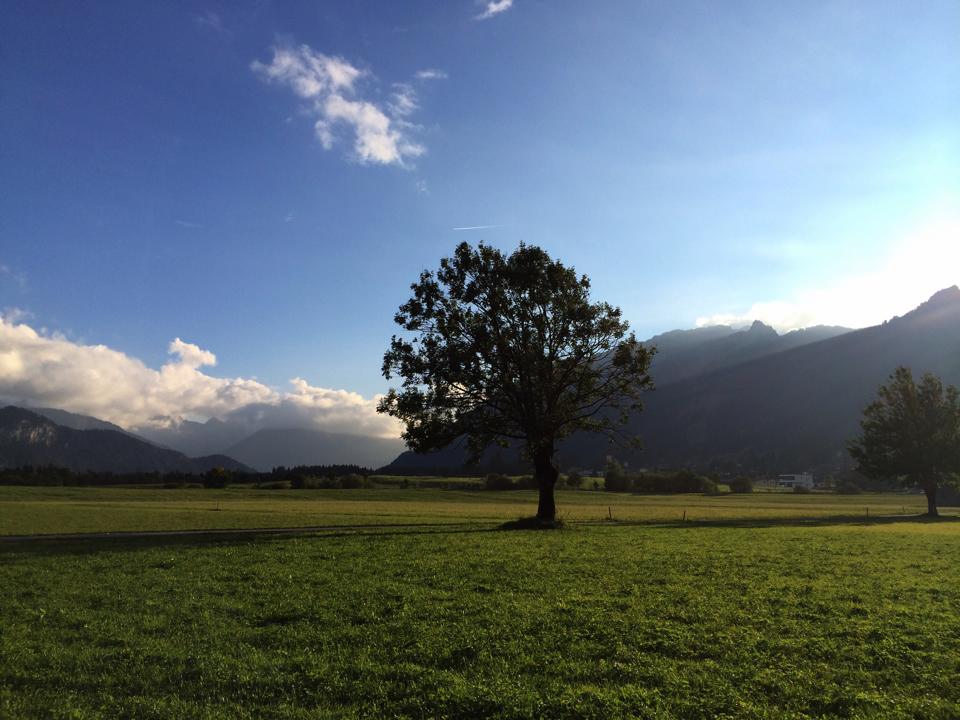 FEES:
The workshop fee is 480.- € including accommodation & food,
participation is guaranteed via banktransfer of 250,- € not later than 15th of July and the remaining amount before 15th ofAugust 2016.
Maximum participants are 15 persons.
Transfer workshop fee with the code word "Frauensee 2016" to our account:
Alexander Wenzlik
Münchner Bank eG
IBAN: DE297019 0000 0001 7117 76
BIC: GENODEF1M01
CONTACT/INFORMATION/REGISTRATION:
info@asperformance.de
Alexander Wenzlik 0049.(0)160.96487583
Seda Büyüktürkler 0049.(0)157.52977553