CAELESTIS CARNIS –
dancing Skies across infinite Light
Intensive Butoh Workshop with Alessandro Pintus
From 13th to 20th September 2015 at Frauenseeweg, 6600 Lechaschau, Austria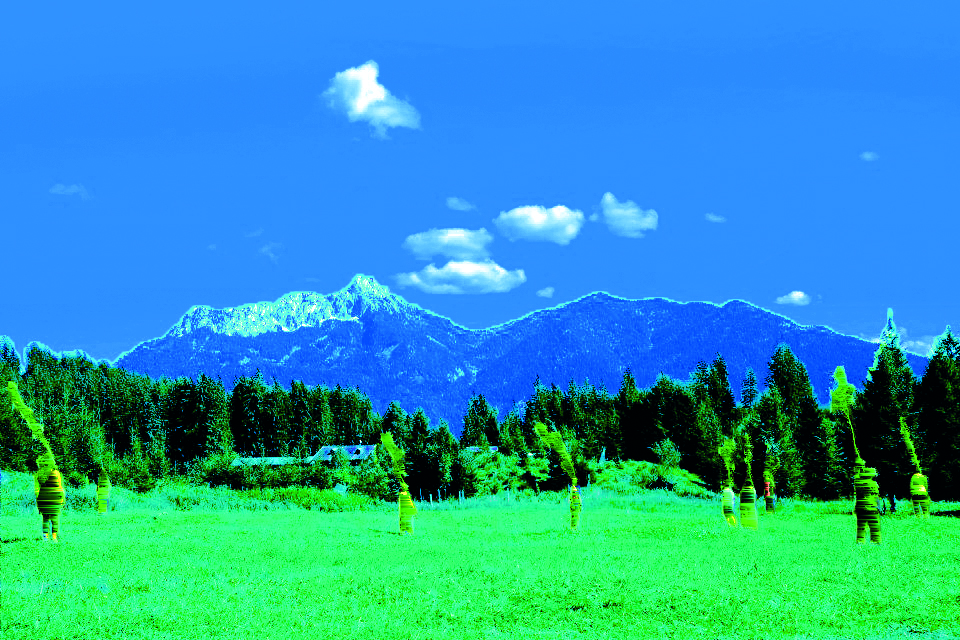 "Imagine there's no heaven, It's easy if you try, no hell below us, above us only sky"
(John Lennon)
This event is the final stage of a trilogy of workshops that we began in 2013. The first investigation said trilogy was dedicated to the element earth and the underworld. Last year we worked on the concept of the tree as a link between what is below and what is above. This year we'll end our research exploring the Uranian world, the sky upon us and the universe all around our planet.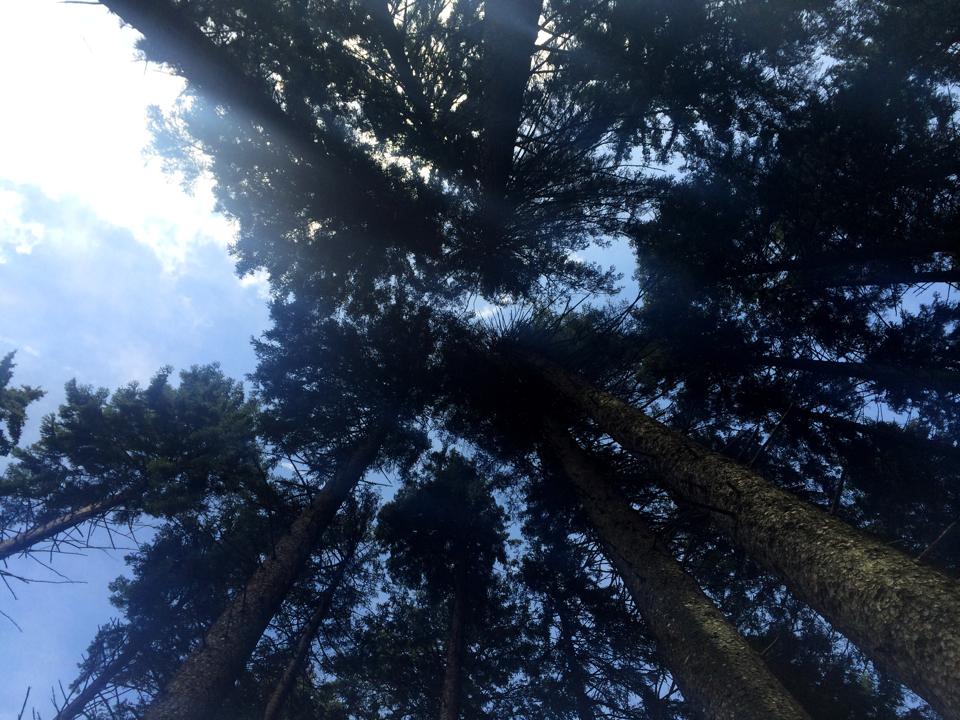 The theme of the workshop is focused on the element air and the idea of the sky as a creative space, which surrounds us and is the origin of our dance-life. At every age, human beings have always looked up at the sky wondering about the meaning of life and its origin. People have always dreamed of traveling into space in search of their roots, because we belong to the sky, and one day, we will come back to source of our existence. To begin a journey up to the deep outer space, we first need to create the universe here and now. We need to transform our material body into a spiritual substance, in order to become light and shining like a clear sky, like a bright sun. Let's dance, inviting the firmament to descend onto the earth, and then we'll be ready for the heaven.
The macro is in the micro. What is above is mirrored in what is below. The heaven has his own body. Our flesh is similar to the sky. We are made from the same matter of the stars. We are sons of the stars. Our planetary body is a dancing little star, which one day will be bright like the sun. Celestial bodies that dance across the infinite light, through the eternal time. This workshop it will be a travel back to the origins of our heavenly body, a path that leads back to the beginning of the times, to the genesis of life as we know it. A backward walk along the tree of life. Dancing in the direction of the sky, we'll embrace again our ancient ancestors.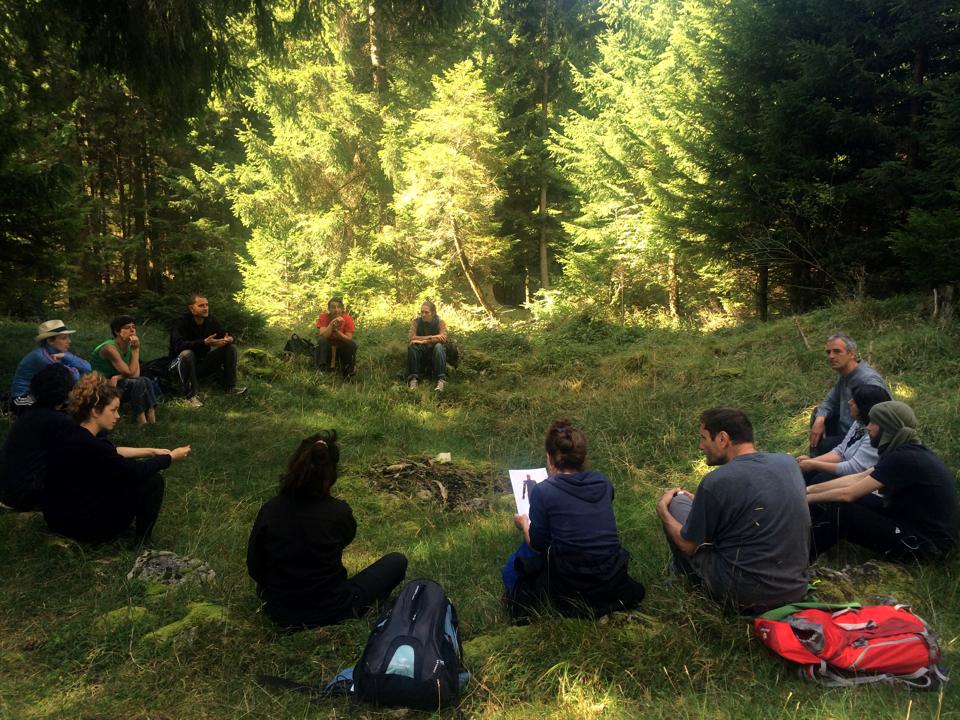 The work is open to everybody even without previous experience. In addition to an indoor dance training, special attention will be addressed to the work outside in nature. At the end of the week there will be a final performance event open to an audience.
PERFORMANCE:
On September 19, 5 pm the participants of the workshop "CAELESTIS CARNIS – dancing Skies across infinite Light" demonstrate the results of their intensive work in the final performance "Dancing little stars".
If you are interested to see the performance and if you want to come to frauensee, you have the possibility to sleep in the house. The prize for one night is 15 Euro or 20 Euro including meals. You can enjoy the nature and our performance. If you want to come, please contact us: info@asperformance.de
BIOGRAPHY:
Alessandro Pintus is a dancer, choreographer and teacher. He trained himself in Theatre, Contemporary dance, and Butoh dance which he research till 1996 working with the most representative Japanese masters. He has also enhanced his formation working with the Eurhythmy by Rudolf Steiner, and the Movements and Sacred Dances by G.I. Gurdjieff. Alongside with that he is developing a personal research on Butoh, which has took him towards his own cultural roots. Taking responsibility to contextualize his work in order to meet a more authentic dance. He is currently running an intense artistic and didactic activity in Italy and Europe since 2000. He founded NON COMPANY in 2001, a dance research team that takes care of investigating the hidden meanings of the Butoh dance, exploring Italian cultural backgrounds. Actually he is teaching his method for the "Department of Arts" at La Sapienza University in Rome, and at N.U.C.T. (New School of Cinema and Television) at the Cinecittà Studios in Rome.
LOCATION:
Freizeit – und Fortbildungshaus Frauensee, c/o Pädagogische Aktion e.V., 6600 Lechaschau, Österreich House "Frauensee" of the "Pädagogische Aktion" is located in a beautiful area close to a lake, surrounded by woods. Unique position at the height of 1000 meter, no traffic and a lot of possibilities of leisure an hiking activities.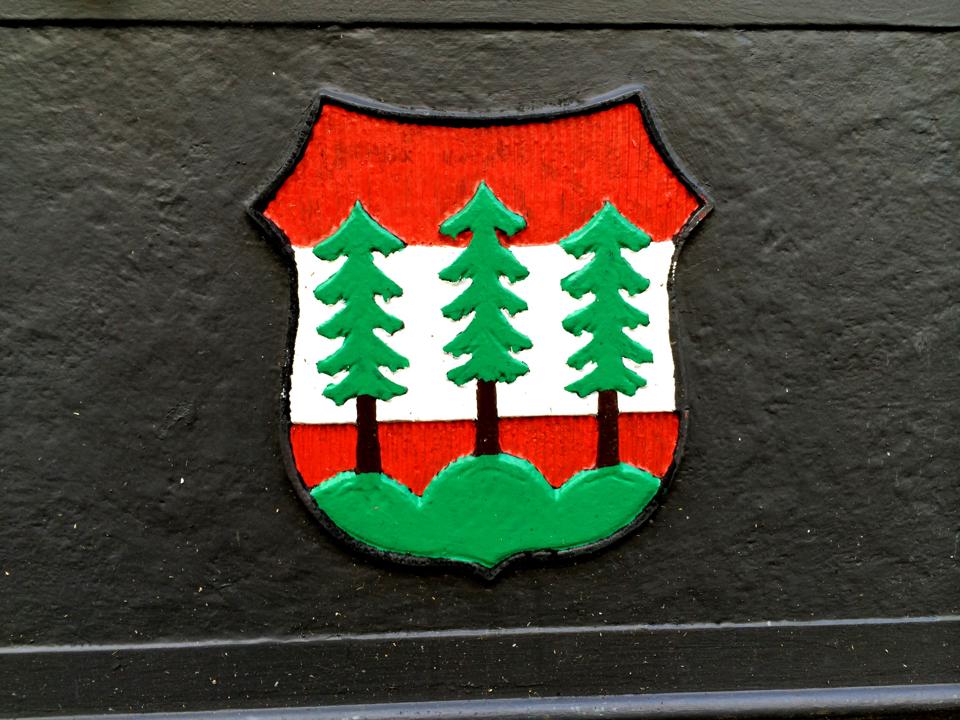 In summer it is possible to swim in the lake.
The nearby located small villages "Lechaschau" and "Reutte" are only 2 and 4 km distant.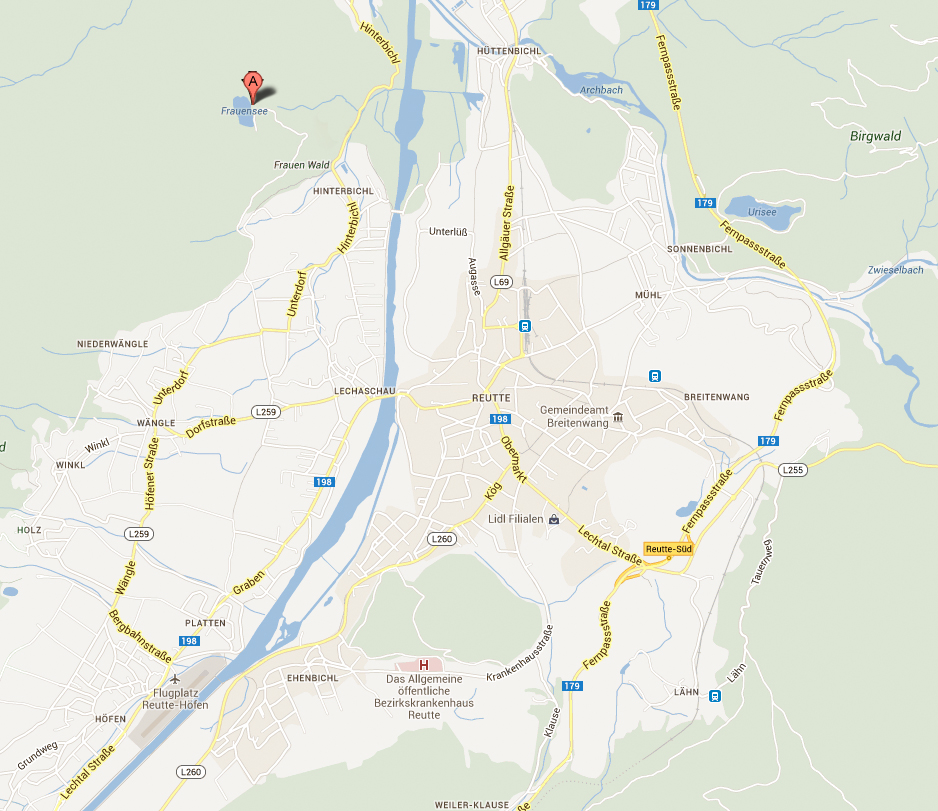 LOCATION OF "FRAUENSEE" TO CITIES LIKE "MÜNCHEN", "INNSBRUCK" AND "FÜSSEN":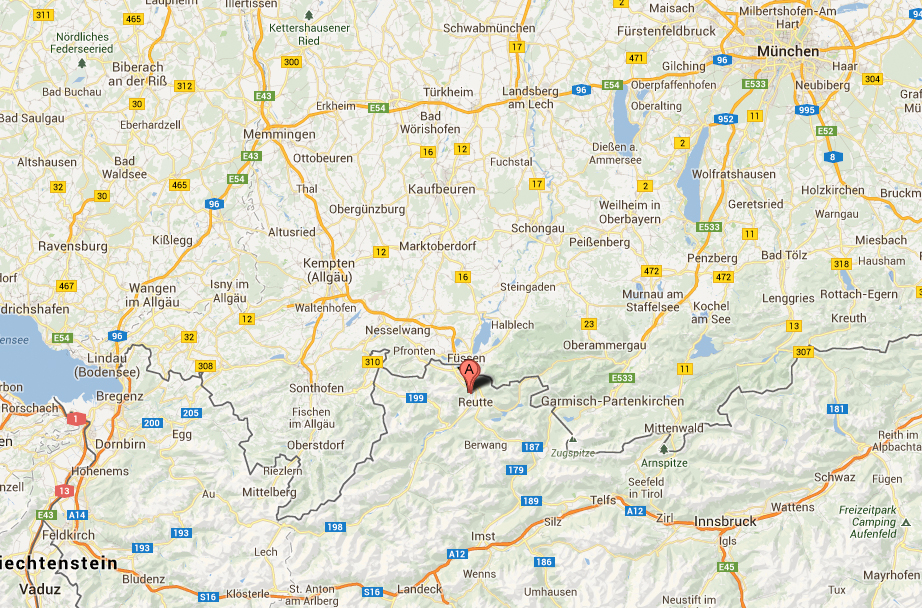 ACCOMODATION:
All rooms are equipped with central heating and a sink (hot and cold water).
At the ground floor there is a complete equipped kitchen, a small and a big breakout room and a refectory. Besides there are two big terraces and enough toilettes and bathrooms with shower and bathtubs.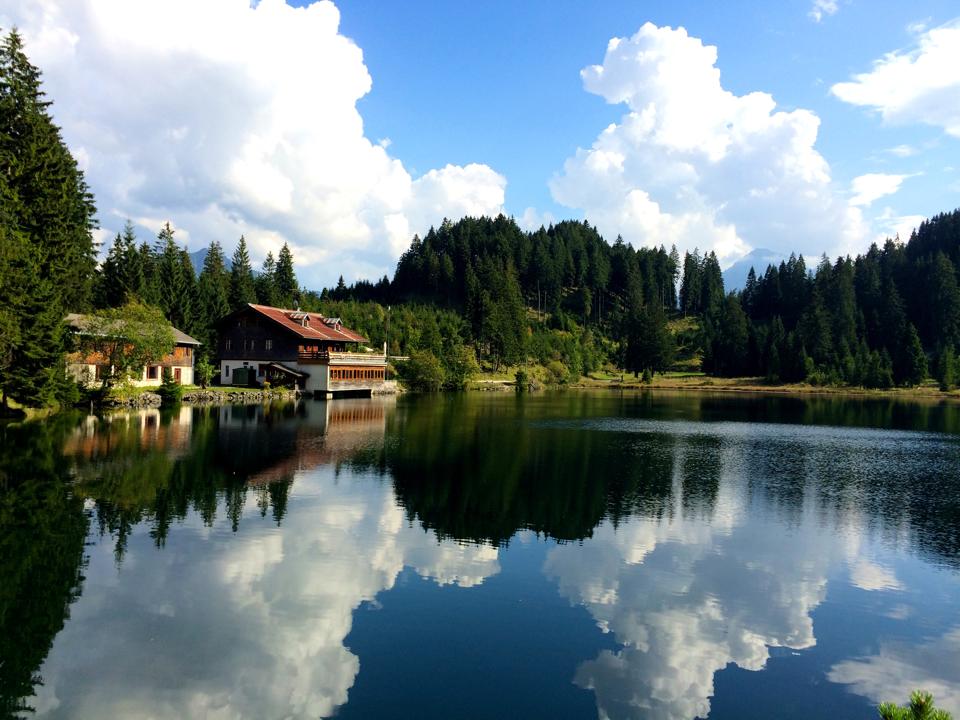 JOURNEY THERE:
With car and small bus via 1,5 km long mountain road. Places to park are close to the house.
COLLETION AT CENTRAL STATION "REUTTE"
Rail connections from Munich to Reutte:
The fastest connection is 2,5 hours from Munich via Garmisch-Partenkirchen: departure times at 15th of September: 6:32 am, 8:32 am and 10:32 with the regional train
Another connection from Munich is via Füssen, departure times at 15th of September: 6:53 am, 8:53 am und 11:52 am with regional train and Bus
There is also a connection via Kempten, departure times at 15th of September: 7:20 am, 8:52 am, 9:19 am und 11:19 am with regional train ALX
Connections from Innsbruck:
Connections from Innsbruck via Mittenwald and Garmisch-Partenkirchen with regional train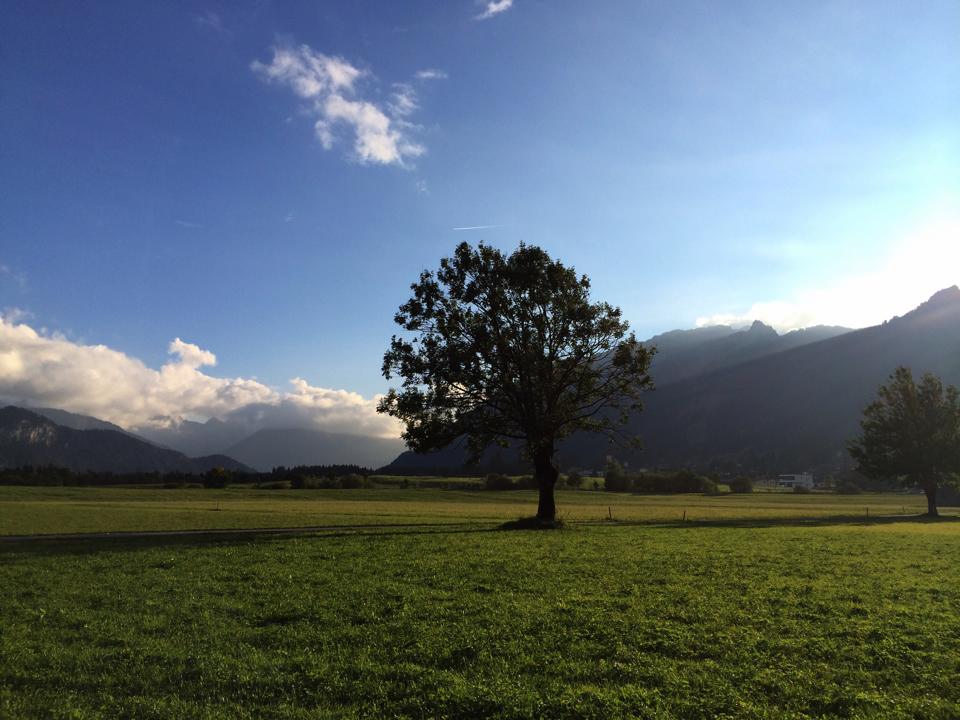 FEES:
The workshop fee is € 450.- including accommodation & food.
Early booking discount: € 400.- until 15th of July 15, € 200,- immediately upon inscription and remaining amount by the end of August 15.
Transfer workshop fee with the code word "Frauensee 2015" to our account:
Alexander Wenzlik
Münchner Bank eG
IBAN: DE297019 0000 0001 7117 76
BIC: GENODEF1M01
CONTACT/INFORMATION/REGISTRATION:
info@asperformance.de
Alexander Wenzlik 0049.(0)160.96487583
Seda Büyüktürkler 0049.(0)157.52977553